Our lifestyle programs are for health-building purposes, making friends in the community, and letting you know what Suwanee can give to you. We handle the problems while you enjoy living your life.
Our senior living programs consist of:
100% Satisfaction Guarantee
Ambassadors Club – Earn rent credits through the reference of new residents
Sensations Dining – Gourmet-prepared meals and tableside service
Celebrations Activities – A full activities calendar to keep you occupied, be relevant, and have plenty of fun.
Expressions Concierge – Transportation services, reservations, and requests
Dimensions Health & Fitness – Senior-oriented gym
Impressions Housekeeping and Maintenance – Clean, clothes washing, and groundskeeping.
Connections Transportation – Fuss-free pickup service
Contact Discovery Village At Sugarloaf at 470.207.3392  to understand more about our recognized senior living programs.
100% Satisfaction Guarantee

We are confident in our ability to meet your needs and more. If you are not 100 percent satisfied for any reason within the first 90 days, just let us know. You may end your lease and community fees will be refunded.
Ambassadors Club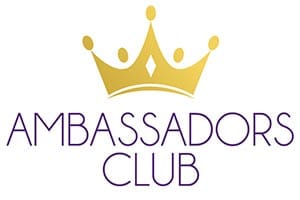 Since our residents enjoy telling their loved ones about the extraordinary, free-spirited senior living community they like at Discovery Village At Sugarloaf, thus the Ambassadors Club was born. For any new resident reference given to us, we will reward you with the hottest by-invitation-only parties, events, attractive bonuses, and gifts. We even throw in some rent credits as well! As a resident here, your only job is to tell people about the living perks you get at Discovery Village!
Sensations Dining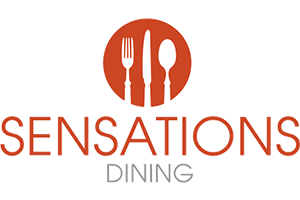 Dining at Discovery Village At Sugarloaf is akin to having a feast of gastronomical delights. We offer stellar quality cuisine that is an edge above the rest. From catered dining, we turned to the dine-in restaurant concept a few years ago because we personally love dining out (as we couldn't fathom not doing it). We enjoy impeccable service and a variety of menu choices. Our ingredients are all directly sourced locally, through the use of the freshest pick where our highly rated team of Sensations chefs will create tantalizing inducing cuisines you will be thrilled to try. Our approachable and well-trained servers provide a high-end culinary experience that other Suwanee senior living communities are dying to taste. Tableside service goes hand in hand together with the perfect lighting, linen tablecloths, and napkins, and cream of the crop tableware puts a finishing touch to your dining. Although some residents here choose home cooking over fine dining, the flexibility, warm vibe, and gourmet-prepared meals offer an irresistible alternative that most residents cannot turn away.
View Our Lunch Menu
View Our Dinner Menu
Celebrations Activities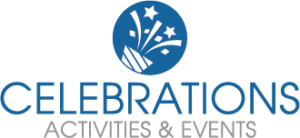 Be actively involved in some life enrichment purpose with Discovery Village's program celebrations. Our activities director is always there to ensure there is a constant mixture of activities and events taking place. From an active workout to exciting and fun-filled parties, meaningful seminars to leisurely games, you'll find something to blend in with the surrounding community each day. Regardless among the people here or elsewhere, you never know what might be your next move! Our social calendar does its job in keeping our residents actively engaged. We have tons of enjoyable, meaningful activities and trips schedule just to help you with socialization. From potluck dinners to water aerobics, you find something that suits you. Every day, you find something fun that can be enjoyed together with the community.
Dimensions Health & Fitness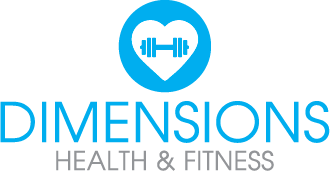 The senior living health program at Discovery Village At Sugarloaf is one of the best ways to staying active. Our senior-oriented gym, water aerobics, and fitness classes are catered to building a healthy body. We offer a safe environment where you can be physically active and worry-free. Our residents are encouraged to participate in our fully structured health and wellness programs straight away. Our professionally approachable team members will be there for you to help you with the right workout and physical therapy activities that suit you the most. Our health and wellness amenities are created for easy use so that you can enjoy being physically active daily. We also offer meditation and yoga classes for soul calming therapy.
Expressions Concierge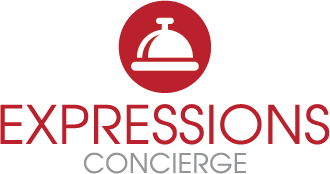 Concierge services at Sugarloaf are built to lessen the stress and anxiety faced by our residents. The hustle and bustle of the city is an annoyance for many people. Taxis will charge you more, family members aren't always there, and parking is a hassle. For many Suwanee residents, transportation is something they are constantly worried about. At Discovery Village At Sugarloaf, our friendly concierge will gladly book a table at a nearby restaurant and secure transport to put you to the front door. Want to make a friend or family member happy with a special flower arrangement? We have them send to you. We make it a breeze for people to stay connected with their loved ones.
Impressions Housekeeping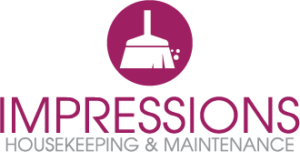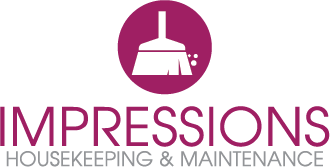 We are always aware that cleanliness in a community is more than just the surface. Our team of housekeeping and maintenance experts will make your living place clean beyond the highest standards. Discovery Village At Sugarloaf shares the same like-mindedness with you when it comes to cleanliness. Discovery Village At Sugarloaf enables residents to forgo housekeeping so that they can do what they are most interested in. Our senior living programs can make a positive impact on our residents, but Impressions Housekeeping has been termed as the "can't live without" category.
Connections Transportation
For getting out and about, our professional drivers will drive you to your place with ease. Other Suwanee personal care communities only offer on-site trips, but we know how important it is to get about. Check the schedule for regular trips to close-by locations when you want to dine, shop, attend religious services, and do other creative outings. With us, we will make it a breeze for you to be on time for your doctor's appointment. Just make a request at the Concierge Services Desk a couple of days beforehand and we will get a driver at your service. You can say goodbye to parking, rushing, and all the hassle.
Call Discovery Village At Sugarloaf at 470.207.3392  for more information.