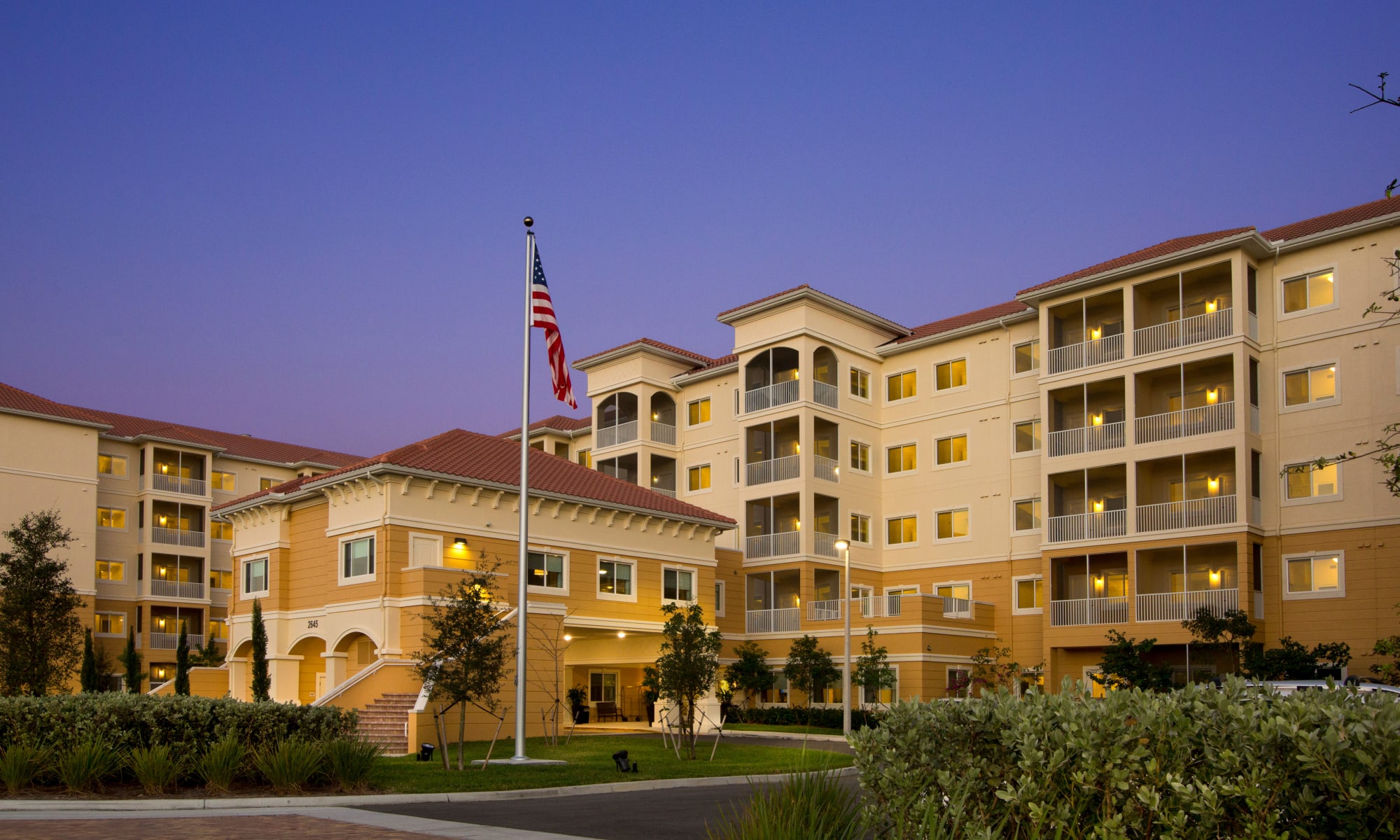 Welcome to Independent Living
At Discovery Village At Forum's Active Independent Senior Living Community in Fort Myers Florida, you will experience the freedom and opportunity to live the life you deserve. Whether you are enjoying a chef-prepared meal with friends in one of our many dining options, taking in a movie in our Discovery Silver Cinema, taking an afternoon paint class or relaxing by our pool-side cabanas - you'll quickly discovery that the freedom to choose at Discovery Village will help you rediscover your passions. Our spacious and professionally design apartment homes offer resort style-amenities, no buy-ins and no long term commitments. Best of all, we will lock in your rent for 3 years. 
Experience You Can Trust
Discovery Village is managed and operated by Discovery Senior Living, a family of companies which includes: Discovery Management Group, Discovery Development Group, Discovery Realty Group, Discovery Marketing Group and Discovery At Home, a Medicare-certified home healthcare company. For more than 25 years, the award-winning management group has been developing, building, marketing and operating upscale, luxury senior-living communities across the United States. With a flourishing portfolio of more than 8,600 existing homes for seniors, Discovery Senior Living has become a recognized industry leader in creating world-class resort-style communities. And our headquarters are right here in Bonita Springs, Florida! 
We've Got The Lock On Senior Living
Receive 36 months of no rent increases guaranteed when you become a new resident at Discovery Village senior living. There are no long-term commitments and you will still have the convenience and comfort of an annual lease. You've made a lot of smart moves in your life. Here's the smartest one yet! Click here to find out more information.
No increases for at least 36 months
Comfort and convenience of an annual lease
No buy-ins or long-term commitments