Welcome to Discovery Village At Sandhill, an Active Independent Living Community
Welcome to Discovery Village At Sandhill, a state-of-the-art, world-class senior-living community located in Columbia, South Carolina. Unlike any other senior-living community in the area, Discovery Village At Sandhill offers outstanding active Independent Living, providing residents with superior service at an exceptional value.
Explore our luxurious Grande Clubhouse amenities where you will enjoy a sensational dining experience, participate in fun activities and enrich yourself with our award-winning lifestyle programs. The choice is yours. Come see our active senior living community with luxurious resort-style amenities and start living the good life today!
Award Winning
Discovery Village is managed and operated by Discovery Senior Living, a recognized leader for more than 25 years in the development, building, operation and management of affordable, award-winning senior-living communities. Our vision from the very beginning was to create beautiful communities where residents would find interesting and active friends engaged in a happy and healthy lifestyle. This vision has come to life through the dedication and loyalty of our team members. These professionals are committed to ensuring resident's experiences, satisfaction and enjoyment are unsurpassed each and every day. We are honored to serve our residents and are committed to maintaining the highest levels of personal care.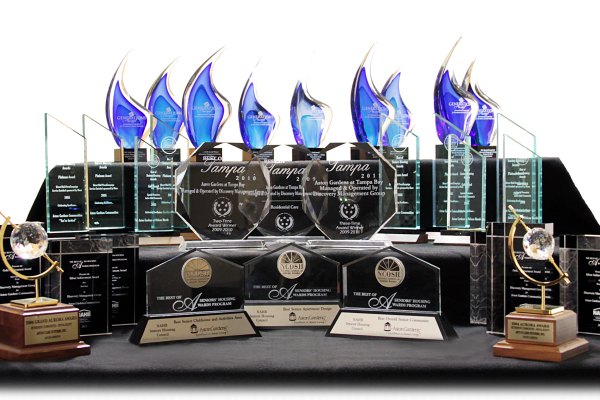 We'll Lock In Your Rent
Receive 36 months of no rent increases guaranteed when you become a new resident at Discovery Village senior living. There are no long-term commitments and you will still have the convenience and comfort of an annual lease. You've made a lot of smart moves in your life. Here's the smartest one yet! Click here to find out more information.
No increases for at least 36 months
Comfort and convenience of an annual lease
No buy-ins or long-term commitments