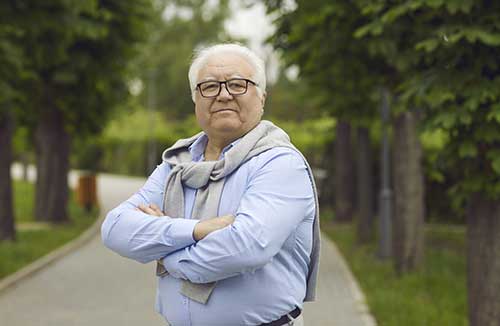 For the local elderly who wants to finally realize the dream of leading a maintenance-free lifestyle in a premium, community setting, there's the Active Independent Living option at Discovery Village Vero Beach.
An overall solution that focuses on lifestyle, Independent Living in our community starts off with a one- or two-bedroom apartment home or a suite, then offers all the amenities and services you need to live like you're on a worry-free vacation in the heart of your own hometown!
Independent Living at Discovery Village Vero Beach includes full, unrestricted access to amenities, personalized service, and an array of exciting, engaging opportunities for recreation and socializing with fellow neighbors…and it might even be more affordable than you think!
From our restaurant-style dining and full daily lineup of activities and events to convenient lifestyle services like complimentary scheduled transportation and housekeeping, Independent Living at Discovery Village makes it easier than ever to enjoy retirement living and all the fun and freedom that come with it.
Our Active Independent Living program is thoughtfully crafted to give residents maximum choices and great options for a flexible lifestyle on their terms. Additionally, with housekeeping and home maintenance striked off your list of chores for good, you'll find new time for fun and leisure every day. That means increased likelihoods than ever to pursue the fun and recreation that awaits along Florida's Treasure Coast. To travel freely, unburdened by at-home obligations. Even the freedom to just relax and go wherever the wind takes you on any given day.
Please call or click to learn more about whether Active Independent Living at Discovery Village Vero Beach is a good choice for you, and come explore the amazing possibilities today!