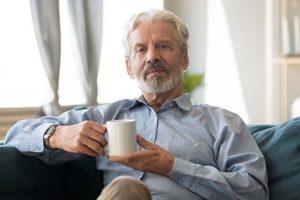 Our senior independent living community in Fort Myers, FL is perfect for the active individual looking for an all-inclusive, enriching lifestyle. Relax by our pool-side cabanas, take in a sunset from our alfresco patio dining area, or head inside to our ballroom to savor sweet dessert options. Stay active by joining a morning yoga class or tagging along on an off-site excursion. See how the freedom to seize the day can change your life when you enter our senior independent living community. Let our team of professionals do all the work while you enjoy the best things in life.
Each spacious, nicely appointed apartment includes world-class amenities and our award-winning lifestyle programs.
Learn more by contacting Discovery Village At The Forum at 239.236.1785 .
What Is Independent Senior Living?
If you're used to an active lifestyle, you'll want to find a senior living community that offers an independent living community program. In these programs, you can continue doing what you love, like working out, going out to town, and socializing with friends. Plus, you'll stay in your own apartment where you can cook, decorate, and entertain. Many senior independent living communities also employ an activities director who ensures that there's always something exciting happening.
How can you decide if a senior independent living community is the best choice for you? Ask yourself these questions:
Are you able to manage daily tasks by yourself? Examples are personal grooming, cooking, or managing medication.
Do you wish to live an active life through a variety of activities?
Do you love walking on beautifully landscaped grounds?
Do you enjoy taking shopping or dining trips?
Do you enjoy socializing with neighbors?
Do you wish amenities like a movie theatre, restaurant meals, and wellness center are within an arm's reach?
If you have answered yes to the questions above, this program might be the one for you. Reach out to Discovery Village At 239.236.1785  to find out more about our senior independent living community in Fort Myers, FL.