We're Nationally Recognized for Our Approach to Senior Living Memory Care
We recognize the difficulties that persons with dementia experience at Discovery Village. When your loved one comes to our Memory Care community, we'll guide and assist them with a person-centered approach that's been recognized among the finest in the country.
Our SHINE® Memory Care program curriculum is nationally recognized by the Alzheimer's Association®, the country's leading, voluntary health organization dedicated to Alzheimer's care and research. The distinction is one that we share with a small and elite group of U.S. memory care providers.
SHINE® is a one-of-a-kind approach to memory care that employs scientific principles to improve engagement, comprehension, and quality of life for your loved ones with dementia, such as Alzheimer's disease and other memory-related illnesses.
With continuing education and specific training in memory care disorders, our nurses and licensed nursing assistants plan a course of inquiry for each resident that touches on diverse, essential parts of life. Our SHINE® Memory Care community is designed to help them restore and maintain what their illness has taken away. You can rest easy knowing your family members are in the greatest hands and receiving the highest-quality care, from nutritious meals to customized care and attention.
What Is the SHINE® Senior Living Memory Care Program?
Residents will enjoy a pleasant and sociable atmosphere at Discovery Village At The Forum, where welcoming common spaces, elegant dining rooms, and state-of-the-art activity centers organically foster connections. Individuals suffering from dementia and/or Alzheimer's disease deserve compassion and direction, and our memory care team members will provide them with just that.
Our SHINE® Memory Care program provides long-term care with a supervised setting, support with daily living activities, and medical monitoring to meet the requirements of these individuals. We also offer activities throughout the day to keep residents involved and give them a sense of purpose, therefore improving their lives.
The support of professionally trained team members, the peace of mind that comes with knowing your loved one is in a safe, secure setting, and the chances for residents to engage and socialize are just a few of the advantages of memory care communities. If you or a loved one is considering a memory care program, Discovery Village At The Forum provides high-quality care in a beautiful, pleasant setting.
The SHINE® Senior Living Memory Care Program
Learn to be independent, confident, and self-assured.
We understand the influence of the following factors at Discovery Village senior living communities:
Each tiny victory should be celebrated. one after the other
Encouraging active engagement in all day-to-day activities
Concentrating on strengths rather than flaws
Promoting physical activity, stimulating mental movement, and assisting in the maintenance of religious or social relationships
Discover New Dining Experiences
Gourmet meals that are filled with nutrients promote overall good health
Dining participation is encouraged, with help available as required.
Residents can focus on eating by eating in a calm, quiet, and consistent every day.
"Food on the Run" is a program for people who are unable to concentrate at mealtimes or who regularly wander.
Discover Activities That Are Both Fun and Engaging.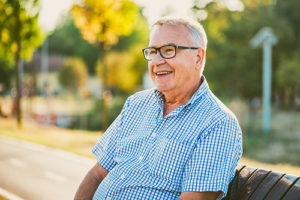 Purposeful activities in small groups or on a one-to-one basis
Activities geared towards residents' present abilities and time of day
Non-competitive, failure-free and age-appropriate activities
Opportunities that are tailored to the attention spans of residents
Friendships and a Sense of Belonging
Maintaining a full sense of control and independence requires active engagement and assistance in personal care tasks.
Personal care activities that influence how others see a person, such as peers, family, and friends
Work or constructive activities give people a sense of value and achievement.
Friendships and enjoyment are fostered via play or leisure activities, which improve one's quality of life.
Contact Discovery Village At The Forum For Senior Living Today
In holistic, individualized treatment regimens, our SHINE® Memory Care programs emphasize the following:
High-quality communication with residents and families
Our staff members have received extensive training.
Each homeowner will get a handcrafted "My Story" book.
An eating experience that stimulates appetite, engagement, awareness, and involvement through the application of subtle sciences.
Activities for groups and one-on-ones, sensory experiences, and calm, relaxing times
Safe, secure communities designed with your loved one's comfort, health, and happiness in mind.
Please contact a senior lifestyle coordinator utilizing our simple online form or by calling 239.236.1785 for more information on our SHINE® Memory Care Program and to experience "A Day in the Life" of one of our residents. We'd be delighted to chat with you about your loved one's unique living requirements. Schedule a tour to learn more about our community, and we'll be happy to answer any questions or address any concerns you may have.