We're Nationally Recognized for Our Approach to Memory Care
Here at Discovery Village, we recognize the various difficulties persons with dementia or Alzheimer's disease may undergo. Hence, we are able to provide guidance and support to your loved ones with dementia in our community by using a person-centered strategy that has been rated one of the best in the nation.

Our SHINE® Memory Care program curriculum is nationally recognized by the Alzheimer's Association®, the country's leading, voluntary health organization dedicated to Alzheimer's care and research. The distinction is one that we share with a small and elite group of U.S. memory care providers.
SHINE® is unique as it uses a person-centered and personalized approach to memory care. It utilizes scientific theories that increase understanding, engagement, and quality of life for your loved ones living with dementia – which include Alzheimer's Disease and other conditions related to memory.

With the help of our certified nurses and nurse assistants who undergo continued education and specialized training, we are able to chart an exploration course for each of our residents. This course highlights important features of the resident's life and how to work on them. Our program aims to restore certain parts of their life that have been affected by their condition while preserving other parts that have been going well. With our SHINE® Memory Care program, you can rest assured knowing your loved ones are receiving top-quality care in the best hands. You have our promise.
What Is the SHINE® Memory Care Program?
Your loved ones with dementia or Alzheimer's disease need specialized care. This care should be personalized to their unique situation. In the memory care program, residents receive supervised care, assistance with daily living, and medical monitoring. And in many cases, staff members provide purpose-driven activities to help residents enjoy each day.
At Discovery Village At Naples, our memory care program provides the care your loved one needs. The SHINE® Memory Care program incorporates six individual points of focus to create a holistic plan that ensures each resident's care program is tailored to their needs and abilities—one that will have the most impact in supporting and enriching their health by providing the opportunity to live their best life, every day.
Our six individual points of focus help define a more comprehensive—and customized—care plan. Available exclusively at Discovery Senior Living communities nationwide, SHINE® is our deeply personalized approach to memory care, which uses scientific principles to promote engagement, comprehension, and lifestyle quality for your loved ones living with dementia, including Alzheimer's disease and other memory-related issues.
The SHINE® Memory Care Program
Improve Confidence, Self-Esteem, and Independence
Here at Discovery Village senior living community, we recognize the importance of:
Celebrating even the small wins
Emphasizing one's strengths instead of limitations
Motivating everyone to participate actively in daily living activities
Encouraging physical and mental exercise
Maintaining social as well as religious aspects of life
Reignite Joy of Dining
Gourmet meals packed with nutrients for better health
With a calm environment to eat in and consistent dining times, residents can focus on their meals without worry
Residents are encouraged to participate in their own meal times but assistance is provided as needed
For residents who have greater difficulty focusing or find themselves wandering, "Food on the Run" program is catered for them
Fun and Appropriate Activities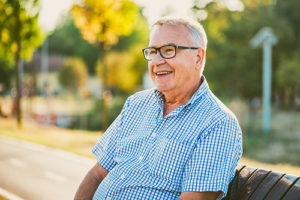 Activities that are purpose-driven and conducted one-to-one or in small groups
Activities are adapted towards residents' capabilities and schedule
Activities appropriate for their attention spans
Activities are designed so that residents do not fail, do not have to compete, and are suitable for their age
Discover a Sense of Self-Worth and Belonging
Residents get to participate actively in their personal care tasks while receiving support as needed
Personal care tasks are essential as it affects how others view them
Work or productivity-related tasks help residents gain a sense of self-worth
Leisure activities encourage social interactions and forge friendships
Contact Discovery Village At Naples Today
Our SHINE® Memory Care program is a comprehensive and holistic personalized treatment approach which features:
Support and guidance from highly-trained team members
Superb communication with residents and their family members
A personalized "My Story" book handcrafted for each resident
One-on-one or small group activities in a relaxed environment to improve sensorial experiences
A science-based dining experience to improve residents' appetite, participation, and awareness at mealtimes
Neighborhoods are developed to be safe, convenient, and happy for all
If you are interested to know more about the SHINE® Memory Care program or would like to schedule a tour to discover our community, please contact us using the online form or at 239.243.0145 . We are here to assist you with your loved one's needs.