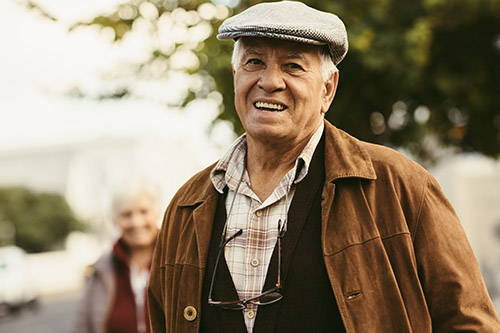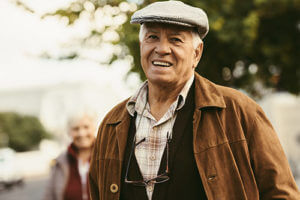 At Discovery Village At Boynton Beach, we aim to explore new possibilities in senior living. While living in our residential senior living center, you'll enjoy a carefree, luxury lifestyle designed for seniors with a broad range of goals and abilities. Our resort-style community offers a full range of amenities to help you stay active and engaged in retirement. We're also committed to providing lifestyle options that are as affordable as they are fulfilling. At Discovery Village At Boynton Beach, seniors of any age and activity level can find the residential senior living options they need.
Residential Senior Living Options at Discovery Village
Discovery Village's residential senior living center offers a wide variety of lifestyle choices for seniors. If you are looking for an active senior apartment or an independent living situation, more assistance in a senior assisted living program, or have a loved one who needs memory care, we have a solution for you at Discovery Village.
Our comfortable communities were designed and decorated by award-winning professionals to guarantee that our residents and their families have warm, welcoming environments. Our spacious residences are well-appointed, expertly planned, and inspire feelings of pride and individuality. This allows our professional team to attend to our residents' needs even more effectively and efficiently.
Amenities at Our Residential Senior Living Center
Taking advantage of our residential senior living options also means access to our resort-style amenities. These include our luxurious Grande Clubhouse and a full range of recreational activities and events, which take place both on- and off-site. Discovery Village residents also have access to our media rooms, card rooms, and game rooms, which encourages socialization and engagement. It is no secret that an active lifestyle is as important for seniors as it is for anyone. This is why we also offer fitness and wellness programs in our residential senior living center, in addition to spaces for outdoor recreation.
At Discovery Village At Boynton Beach, we also provide maintenance-free residential senior living options, which means that seniors can retire without having to worry about their home's upkeep or domestic chores. Our services include housekeeping, laundry, and regular maintenance. Our one and two-bedroom residences also come equipped with:
Fully equipped kitchens
Designer lighting and flooring
Walk-in closets
Spacious showers and bathing options
Beautiful outdoor patios
Optional storage units
At Discovery Village At Boynton Beach's residential senior living center, residents can be as active as they like, or they can simply enjoy their new life, free from worry and responsibility. We feel that residents have earned the right to live their lives as they please.
Lifestyle Options at Discovery Village
The residential senior living options we offer at Discovery Village At Boynton Beach include:
Senior independent living – An excellent option for active, independent seniors who want to relax and enjoy the beautiful apartments and range of recreational activities and excursions on offer at Discovery Village At Boynton Beach
Senior assisted living services – A good choice for seniors who need some assistance with daily activities, this option provides a wide range of support services in a supportive, resort-style community
SHINE® Memory Care – The memory care program at Discovery Village encourages active participation in the community and allows our residents to focus on their strengths
Not every program is right for every senior. But if you or someone you love is interested in residential senior living in Boynton Beach, FL, we are sure to have a program that is right for you.
Learn More About Our Residential Senior Living Options
If you are interested in making a move to residential senior living, you must know your options before you make a decision. The team at our residential senior living center is here to help you and your family make the right decision about the level of care you or your family member needs.
Discovery Village offers residential senior living options at Boynton Beach that include a wide variety of residences and lifestyle options. When you visit, you'll be able to explore the residences, experience our range of amenities first-hand, and meet our dedicated team members and interesting, engaged residents. To learn more about Discovery Village At Boynton Beach or to schedule a tour, call us at 561-468-3087 or contact us online.