We're Nationally Recognized for Our Approach to Senior Living Memory Care
SHINE® Memory Care at Discovery Village At Boynton Beach is our memory care program for seniors with dementia, Alzheimer's and other memory-related conditions. At SHINE®, we make use of scientific principles to improve the quality of life for residents. This is achieved through taking a personalized approach to promote engagement and comprehension.
Our SHINE® Memory Care curriculum has received a National Certificate of Recognition from the Alzheimer's Association®, the country's leading, voluntary health organization dedicated to Alzheimer's care and research. The distinction is one that we share with a small and elite group of U.S. memory care providers. We take a unique angle to memory care to improve lifestyle quality for our residents.
In our senior care community in Boynton Beach, FL, you'll find a friendly and compassionate team of caregivers who are experienced in what they do and have received extensive training. Reach out to Discovery Village At Boynton Beach today at 561.287.6743 to find out more about how we can care for your loved one.
What Is a Senior Living Memory Care Program?
Designed to provide personalized care for seniors with a range of memory issues, the memory care program in our safe and secure community in Boynton Beach has a lot to offer. Residents receive round-the-clock care from certified nurses, nursing assistants and a range of healthcare professionals. Our experienced team specializes in providing care for seniors with memory-related conditions, and we understand that the level of care each senior requires can change as they age. Our SHINE® Memory Care program in Boynton Beach, FL, ensures that your loved one will be well taken care of.
The SHINE® Senior Living Memory Care Program at Discovery Village At Boynton Beach
The team at Discovery Village At Boynton Beach understands the difficulties that people with memory issues face. In addition to the practical challenges that come with memory loss, a person can feel like they are losing their identity. When a senior in your life enters our memory care program, our nurses and certified nurse assistants will craft an individualized care plan that helps them through all the necessary aspects of life. Our SHINE® nurses and CNAs are continually receiving education and specialized training in caring for memory diseases. Put simply, in our memory care community, we strive to retain and rebuild the skills and memories that your loved one's condition has robbed them of. From nutritious gourmet meals to the individualized attention that each resident receives, you can be confident that your loved one is in safe hands with us.
Discover Independence, Confidence, and Self-Esteem
Discovery Village At Boynton Beach's SHINE® Memory Care program provides the following:
Promoting physical activity, maintaining social contacts and stimulating cognitive health
Emphasizing the strengths of residents instead of their limitation
Encouraging active engagement in daily living activities
Celebrating milestones and small successes
Discover Delicious Dining
At our SHINE® Memory Care community in Boynton Beach, FL, we offer the following:
Nutritious gourmet meals to promote a happy and healthy life
Active participation in meals, with assistance provided as needed
A calm dining environment with servicing at the same place and time every day
A "Food on the Run" service, catered towards residents who are unable to focus or frequently wander
Discover Fun and Engaging Activities
At Discovery Village At Boynton Beach, we focus on keeping the mind sharp through the following activities:
Group and individual activities that are personalized to each resident's abilities
Age-appropriate games that are failure-free and non-competitive
Socialization opportunities that are crafted with the hobbies and interests of each resident in mind
Discover Belonging and Purpose
Our SHINE® program encourages residents to develop a sense of purpose by providing the following:
Assistance is provided with activities that aim to foster a sense of independence
Activities related to personal care that contribute to an individual's sense of self-worth and how they are perceived by friends and family
Productivity exercises to build self-esteem and promote personal success
Leisurely activities that allow residents to build friendships with each other
If you would like more information or to schedule a tour of our SHINE® Memory Care community in Boynton Beach, FL call 561.287.6743 . Our SHINE® team is waiting to discuss with you how Discovery Village At Boynton Beach can take care of your loved one.
Contact Us to Learn More About Senior Living Memory Care Communities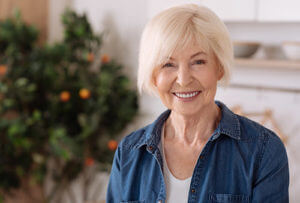 The holistic, personalized treatment plans we utilize in our SHINE® Memory Care community is based on the following foundational ideas:
Frequent and open communication with our residents and their families
Ongoing training for our passionate team members
A handcrafted "My Story" book for each resident
A dining experience aimed at boosting appetite as well as improving awareness, interaction and participation
A diverse range of activities that combine calm moments with sensory experiences
A safe and secure environment that is purpose fit for your loved one's needs
Learn more about our memory care program in Boynton Beach, FL as well as about our other senior living options at Discovery Village. Reach out to us at 561.287.6743 or contact us online today.