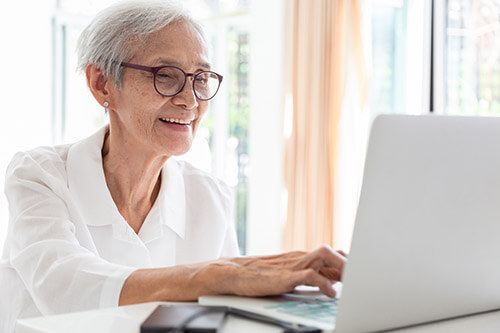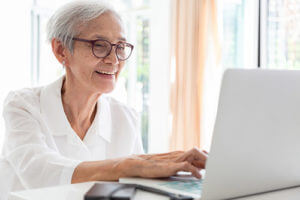 Selecting a senior living community can be a complicated process. How do you begin to sift through the many options that you have? How can you not feel overwhelmed by all of the different locations, amenities, and programs? Discovery Villageoffers world-class senior independent living homes for active seniors who desire a vibrant lifestyle and a host of exciting events and programs. From our well-appointed apartments to resort-style amenities, each of our residents is provided with the comfort and convenience they have earned in retirement. You can find out more about our senior independent living homes in Boynton Beach, FL, below, or by contacting Discovery Village at 561.287.6743 .
What Are Independent Senior Living Homes?
For active seniors, independent living homes provide a broad range of exciting opportunities for recreation and socializing. Entering into a senior independent living program does not end your active way of life. Instead, the opposite can actually happen. At our senior independent living homes in Boynton Beach, FL, residents participate in daily activities, community outings, and events that help them to connect with people in the community as they continue to do the things they love. And of course, they will also have their own spaces that they can decorate and entertain or just spend time on their own.
Are senior independent living homes the right choice for you? Consider the following profile:
You prefer to handle daily tasks, like cooking and administering your own medications
Maintaining your current home has become difficult
You enjoy shopping,fine dining, and visiting cultural attractions
You feel that you would benefit from living in a community of other active seniors
If any of the above sounds like you or someone you care about you should consider the senior independent living program at Boynton Beach. Contact Discovery Village At Boynton Beach online or by calling 561-220-8537 to learn more about our living options and lifestyle choices.
Independent Senior Living Homes at Discovery Village
As a resident of our senior independent living homes in Boynton Beach, you will find numerous opportunities for recreation. And we take care of things like maintenance and other chores so that you can focus on what matters most: staying healthy and enjoying your retirement. Our team of professionals does all the work while you take the time you deserve to relish in the best things in your life.
In our senior independent living program at Boynton Beach, you will find:
Grande Clubhouse amenities and our carefree lifestyle programs
All apartments feature fully equipped kitchens, but you can also eat with your neighbors in our restaurant-style dining room
Chauffeured transportation for trips to restaurants, cultural outings, and medical appointments
Daily events and recreational activities on-site
At our stylish Boynton Beach community, our residents enjoy such features such as three exquisite meals in a day served in our Sensations dining room as well as a daily line-up of events and activities, concierge services, housekeeping and maintenance, and round-the-clock access to our health and wellness team. Residents also have the option of selecting additional personal care services if and when they need a little more assistance with activities of daily living. For a complete list of included and optional features, please contact our senior lifestyle counselor at Discovery Village Boynton Beach today.
Learn More About Discovery Village for Senior Living
More and more active seniors are choosing Discovery Village At Boynton Beach for their senior independent living home. Come explore our locations and senior independent living programs to learn more about what our Boynton Beach community offers. If you're looking for comfort, convenience, and healthy, fun activities, our senior independent living homes are just what you need. Join the Discovery Village family—reach out at 561.287.6743 or contact us online today.