At Discovery Village At Southlake, we're proud to provide SHINE® Memory Care for our residents. This exclusive program for memory care uses proven data to promote the quality of life, engagement, and comprehension in seniors with memory-focused conditions such as Alzheimer's disease and dementia. In our memory care community in Southlake, TX, our expert team of caregivers offers compassionate and comprehensive care to our residents. To learn more about our memory care program in Southlake, TX, reach out to Discovery Village At Southlake today by contacting 682-253-8966.
About Memory Care Programs
Memory care programs are an exclusive senior living option that we're happy to offer for seniors with dementia and Alzheimer's. We designed this senior living option specifically for residents who struggle with memory issues. Residents in this program will receive around-the-clock-care from medical team members, certified nurse assistants, and nurses in our safe and secure community. This experienced team has years of training specifically for caring for those with memory care problems. Those who need a memory care program tend to require more intensive care levels, which isn't unusual for adults as they get older. At our memory care community in Southlake, TX, your loved one will be happy and comfortable as they receive the care they need.
Memory Care Programs at Discovery Village At Southlake
At Discovery Village At Southlake, we understand the obstacles that those with memory diseases face. For instance, many who suffer from Alzheimer's disease or dementia feel like they're losing parts of themselves as they suffer from these diseases. However, when your loved one enters our memory care programs, our nurses and certified nurse assistants are part of their care team. They are committed to excellence and continue their education and training while they work with your loved one.
While the resident is in our memory care program, we work with them to create an exploration course for them. These courses help the resident to make their way through a variety of vital life aspects. During these programs, we help your loved one rebuild and preserve that which they have lost as a result of their condition.
Besides our exclusive memory care program in Southlake, TX, each of the residents at Discovery Village At Southlake receives superb amenities. For instance, each resident eats three meals a day in our elegant dining room. These meals are served by a friendly and kind team and created by our professional team of culinary experts. Dining rooms services can also give your loved one the chance to spend time with people their own age.
In addition, we provide all of our residents with stress-free housekeeping and maintenance services. This service makes sure that your loved one's community and room are kept beautifully clean every week.
Furthermore, unlike alternative memory care programs, we offer a range of fun and engaging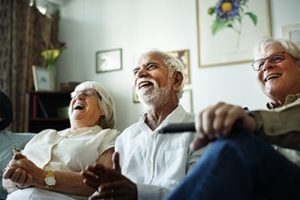 activities each day for all of our residents. Some of these programs include:
Demonstrations about topics, like cooking classes
Exercising the mind and body
Listening to relaxing music or books
Having time to talk to other residents
Taking part in these activities will ensure that your loved one remains healthy and energetic despite their disease.
Contact Discovery Village At Southlake
At Discovery Village At Southlake, we know that it can be painful to watch a loved one struggle with memory care issues. However, you can get them the care and assistance they need by contacting our memory care community in Southlake, TX. It might be the best possible choice for both your loved one and you. To learn more about this exceptional program, contact Discovery Village At Southlake today by calling 682-253-8966.