We're Nationally Recognized for Our Senior-Friendly Approach to Memory Care

Here at Discovery Village, we take a resident-centered approach towards the provision of care, guidance, and support for members of our community who need memory care. We understand that people suffering from memory issues face certain unique challenges and obstacles that they need help with.
Our SHINE® Memory Care curriculum has received a National Certificate of Recognition from the Alzheimer's Association®, the country's leading, voluntary health organization dedicated to Alzheimer's care and research. The distinction is one that we share with a small and elite group of U.S. memory care providers.
Individuals living with Alzheimer's Disease and other conditions that target the mind and memory such as dementia can benefit from the specialized yet personalized approach that SHINE® Memory Care provides. Formulated using scientific principles, our approach to memory care promotes comprehension and engagement to improve their quality of life.
Our team of certified nurses and nurse assistants undergo continuous training in the field of memory care diseases to prepare them for the role of providing top-tier memory care for residents. Every SHINE Memory Care resident gets a personalized analysis. The SHINE® Memory Care program is specially designed to protect and rebuild aspects of resident's minds that have been affected by memory disease. From the provision of healthy meals to individual attention given to each resident, you can have peace of mind knowing that your loved ones are in safe hands, receiving quality care from our trained staff. This is our promise.
Our SHINE® Memory Care Program

At our Southlake Discovery Village, residents can look forward to cozy common areas, modern activity centers, and comfortable dining rooms. Our community naturally creates a welcoming and warm environment where individuals suffering from dementia, Alzheimer's disease, or other memory-related issues can receive high-quality care and attention from our team of expertly trained staff.
Our SHINE® Memory Care program is designed with the long-term support of our residents in mind, helping fulfill their needs through assistance with their daily activities, medical monitoring, and the creation of a safe yet comfortable community. We fill each day with different activities to help keep residents meaningfully engaged, providing a space for them to purposefully interact with others and feel enriched.
Why choose a memory care community? If you are looking for a place where a team of expertly trained staff works together to create a safe and secure environment for the ones you love, our community is a perfect choice. You can rest easy knowing that residents are treated with respect, offered opportunities to socialize with one another, and given top-quality care in our stylish and comfortable community.
The SHINE® Memory Care Program

Discover Self-Assurance and Self-Sufficiency
Here at Discovery Village senior living, we understand how important it can be to achieve the following:
The celebration of individual successes daily
The encouragement of active involvement in everyday life
Looking at our strengths and not fixating on our limitations
Taking part in physical exercise, fun mental activities, and maintaining a close network of friends and family
Discover the Joy of Dining
Nutritious, healthy, and tasty meals that nurture good health
Focused engagement while dining, with help provided when necessary
Dining in a serene environment at consistent times, encouraging residents to concentrate on their meals
"Food on the Run" provided to help residents who physically wander or cannot focus on mealtimes
Discover Entertaining and Interactive Activities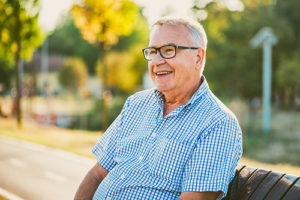 Purposeful activities in comfortable group sizes or on a 1-to-1 basis
Activities matching the current abilities of the residents and their time preferences
Non-competitive activities, crafted to avoid the idea of failure, and appropriately designed for each age category
Activities that perfectly fit the attention spans of our residents
Discover Community
Engage in play and relaxed activities that build friendships and provides intrinsic joy
Productive activities that encourage the formation of self-worth and feelings of success
Activities oriented at personal care, helping residents to maintain a high sense of independence and self-mastery
Find Out More About Discovery Village At Southlake Today
The SHINE® Memory Care program is designed to spotlight certain aspects in their comprehensive and uniquely designed treatment plans:
Strong and consistent communication between residents and their families
Comprehensive, continuous, and in-depth education and learning for our team of staff members
A personalized "My Story" book that captures the story of each resident
A unique dining experience designed with research to whet the appetite, encourage conversation, and active participation during mealtimes
A mix of social and 1-to-1 activities that may include sensory activities that engage the mind, as well as calm and relaxing moments
A safe environment for living, created with our resident's health, ease of access, and contentment in mind
Interested in learning more about our SHINE® Memory Care program or looking to experience what it is like in our Discovery Village At Southlake? Feel free to direct your queries to a senior lifestyle coordinator at 817.476.3518 . We would love to address any concerns or queries you have. Alternatively, schedule a tour with us, and we will show you why Discovery Village At Southlake could be the perfect fit for you or a loved one.