There are many options to choose from if you're searching for a senior living community in Texas. However, for your long-term health and comfort, finding the right one for your situation is essential. At Discovery Village At Southlake, we want to provide every resident in our community with noteworthy care, understanding, and security. In addition, we offer our residents peace of mind and understanding, no matter your situation. When you come to Discovery Village, you can rest assured that you're in good hands. To learn more about our senior living community in Southlake, give us a call at 817.476.3518 today. 
A Superb Senior Living Community in Southlake, TX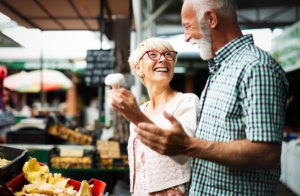 At Discovery Village At Southlake, we offer our residents four residential senior living options. Our first option is independent living. We've tailored this option for adults who don't need extra assistance on a daily basis. Independent living is an excellent bridge between self-sufficiency and requiring help to perform everyday tasks. 
We also provide assisted living apartments. We designed this senior living option for the residents who need a helping hand on a day-to-day basis to complete living requirements. Our compassionate care assistance will provide you with services, such as:
Assistance bathing or showering

Continence management

Medication management

Glucose and insulin management

Personal laundry
We also offer an onsite medical team and home health agency. 
Another option we offer as part of our assisted living facility in Southlake, TX is our SHINE® Memory Care program. We designed this program to help those with Alzheimer's or other memory diseases to preserve and rebuild the functions that their condition has taken from them. Our team members for this program include nurses and certified nurse assistants, who have training in managing memory care diseases.
At Discovery Village At Southlake, our final care option is skilled nursing. In other words, we provide nurses who are Medicare-certified in our luxurious community. This program will enable you to manage your health and engage in a community of like-minded individuals simultaneously.
Fantastic Senior Living Amenities

Discovery Village At Southlake offers a wide range of excellent amenities in addition to these incredible residential senior living options. For example, we provide a variety of exciting and engaging activities on a daily basis. We have programs for every skill level and ability, so no matter what your condition is, we'll have something for you. A few of our activities include:
Spiritual activities

Exercise classes

Movie nights

Scheduled trips

Opportunities to mingle with friends
While these activities can be invigorating, they are not the only thing that keeps life at our senior living community exciting. For example, we provide meals made by a professional chef to our residents and served in our elegant dining room by amicable team members. These meals vary on a day to day basis, but they're always fantastic. Furthermore, we also offer complimentary housekeeping, maintenance, and transportation services. Our goal is to allow you to live your best life without having to worry about a thing. 
Contact Discovery Village At Southlake's Retirement Community

At Discovery Village, we understand that choosing a senior living community that's right for you or your loved one is a difficult choice to make, with so many options available. Our kind and compassionate team is ready to answer any questions you may have for us. For answers, don't hesitate to contact us online or call 817.476.3518 to speak with a representative today.