Our Senior Living Community is Nationally Recognized for Our Approach to Memory Care
At Discovery Village At Stuart, we understand that people with dementia and their caregivers encounter many challenges. Our Memory Care community was built with the intention of supporting your loved ones using a person-centered approach that has been highly reviewed as among the best in the nation.
Our SHINE® Memory Care program curriculum has earned a National Certificate of Recognition from the Alzheimer's Association®, the country's leading, voluntary health organization dedicated to Alzheimer's care and research. The distinction is one that we share with a small and elite group of U.S. memory care providers.
SHINE® stands out by using a unique personalized approach that is grounded in scientific principles for the best memory care. This helps to promote comprehension, quality of life as well as engagement for your loved ones that are living with Alzheimer's Disease, dementia, and other illnesses that affect memory.
Our SHINE® Memory Care program is designed to help people preserve and rebuild whatever their condition has taken away from them. Our certified nurses and nurse assistants help develop an explorative course for every resident that will touch on important and diverse parts of life. To ensure that they are all capable of providing the best care, each staff will also undergo ongoing education and training that enables them to specialize in memory care diseases. Whether it is personalized care and attention, quality meals, or engaging activities, you can have comfort knowing that your loved ones are receiving the best care that they can obtain.
What Is the SHINE® Memory Care Program?
At Discovery Village At Stuart, all residents will indulge in a social and friendly environment where state-of-the-art activity centers, exquisite eating halls, and homely common areas create optimal spaces for long-lasting friendships. People with Alzheimer's disease, dementia, and other memory-loss related conditions deserve compassion and guidance to help them through their illness, and our professional team members specializing in memory care are there to make sure that they are given the degree of care that they need.
To provide long-term care that is able to cater to the different needs of our diverse range of residents, our SHINE® Memory Care program is an unintrusive supervised environment that provides medical monitoring and assistance with day-to-day activities. Each day is also packed full of activities and events to enrich each resident's life by keeping every day filled with intention and keeps the resident engaged.
Some of the perks that you can expect to have at our memory care residential communities include, but are not limited to, the comfort and stability of knowing that your family member is in a secure and safe environment, the attentive service of a specially trained team, and even opportunities for each resident to socialize and interact. If you or your loved one requires the support of a memory care curriculum, Discovery Village At Stuart offers the best possible care in our stylish, comfortable community.
Discovery Village At Stuart's Senior Living Community: SHINE® Memory Care Program
Discover Confidence, Independence, and Self-Esteem
At Discovery Village senior residential communities, we know the importance of these practices:
Recognizing and celebrating every success, small or big
Encouraging enthusiastic participation in every day-to-day activity
Focusing on assets instead of limitations
Helping to maintain religious and social contacts, encouraging physical exercise, and stimulating mental activity
Discover Dining Delights
Delicious and nutritious food that promotes good health
Active involvement in dining, assistance will be readily available if needed
A quiet and calm dining environment at a scheduled time each day for residents to be able to focus on eating
"Food on the Run" for members of the community who frequently wander or who are unable to keep still at mealtimes
Discover Engaging and Interesting Activities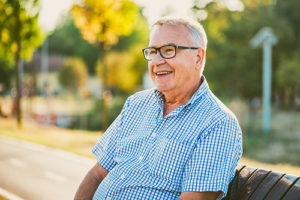 Activities that are purpose-driven in either small groups or one-to-one
All activities are designed to be suitable for the residents' abilities as well as the time of day.
Projects that are failure-free, noncompetitive, and appropriate for all ages
Every resident will have opportunities regardless of their attention span time
Discover Belonging and Friendships
Active involvement and assistance in personal care habits allow residents to retain an optimal sense of independence and control
Routines that help with self-care define how people are perceived by their friends, peers, and family
Productive or work activities provide a sense of personal success and worth
Leisure or play activities that promote pleasure and friendships for improving their life qualities
Contact Discovery Village At Stuart's Senior Living Community
The community's SHINE® Memory Care programs prioritize the following in their personalized and holistic treatment plans:
Constant and transparent communication with families and residents
Extensive and continuous coaching and certifications for all members of our team
A handcrafted personalized "My Story" book for every resident
A dining environment that uses scientific principles to stimulate awareness, appetite, awareness, and interaction
Quiet and relaxed moments, one-on-one and group activities, and sensory experiences
Secure and safe communities designed with your loved one's health, happiness, and convenience in mind
If you have any questions about the SHINE® Memory Care Program and to go through "A Day in the Life" of what it is like to live in our community, please contact our friendly lifestyle coordinators using the form at our website or at 772.362.9204 . It would be our delight to talk to you about your or your family member's personal needs. You can also further explore our grounds and amenities by coming down for a physical tour, and we will gladly answer any inquiries and address any worries you may have.