This Waterside Playground Is Also Florida's #1 Place to Live – Bradenton, FL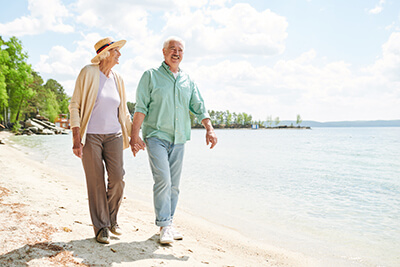 The Sarasota-Bradenton area is probably best known for its white-sand beaches, most famously Siesta Key, which holds the honor of being the top-ranked beach in all the US. But sandy shores alone don't tell the entire story about the amazing lifestyle that's available here year-round. In fact, from world-class boating, fishing and watersports, to the active dining and nightlife, and an arts and culture scene that rivals the finest in all the nation, life in and around Sarasota and neighboring Bradenton is truly exceptional. No wonder Sarasota is ranked #1 on the list of Florida's Best Places to Live.
Sarasota Bay itself provides the backdrop for so many of the area's prime events and destinations, from Sarasota's fabulous Downtown area to art festivals, farmers markets, and even exotic car showcases! Among the area's most iconic events each year is the Sarasota Powerboat Grand Prix Festival, where the world's biggest and best offshore racing teams battle it out at speeds in excess of 150 miles per hour! And each July 4th, as a grand fireworks spectacular fills the skies above Sarasota Bay, tens of thousands look on in amazement, admiring what's always a deeply moving display.
But even when not on or around the water, fun and entertainment is always on tap, whether watching Pittsburgh Pirates or Atlanta Braves Spring Training games, enjoying the upscale shopping and dining in and around St. Armand's Circle, or attending a Sunday polo match in Lakewood Ranch.
Indeed, Sarasota-Bradenton has something for everyone…and with complimentary transportation, an active social calendar, and plenty of bus trips and excursions to local events and attractions, Discovery Village will help ensure that you or your loved one can live an active and fulfilling lifestyle, enjoying all that this enchanting area and retirement community have to offer.
Senior-Friendly Area Attractions Near Bradenton, FL Include:
Arts & Entertainment
Recreation
Shopping & Dining
Medical Needs
Transportation & Public Transit
Contact us online or call 941.257.0929 to take part in senior living activities in and around Bradenton, FL.