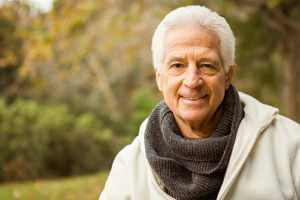 Needing some extra assistance should never stop you from doing the things you enjoy most. If daily tasks have started to make you feel nervous or stressed, the assisted living program at Discovery Village At Sarasota Bay will be a welcome respite. We are happy to schedule your appointments and manage your medications. Enjoy gourmet dining in our Sensations Dining Room and scheduled shopping or social events from our activities calendar. When you have the help you need, the world feels so much more manageable. Need help on a walk or in the shower? Our senior assisted living team will provide the services you need with the respect and kindness you deserve. We guarantee it.

Our capable, nurturing team members are available for you every step of the way in assisted living. We understand that people sometimes need help outside of business hours, so our professional health and wellness team is available 24 hours a day, seven days a week. Unlike some senior assisted living homes, we take pride in fostering an environment that families enjoy visiting. The pleasant, elegant atmosphere of our assisted living option outshines other Florida care centers. The amenities in our assisted living program are designed by senior-care professionals to help you live a happier, easier, more active life. We also have the best amenities in senior assisted living. And our homes are equipped with plenty of convenient features.
Here are some amenities you'll find in our senior assisted living homes.
Health and wellness visits

On-site medical director

Personal grooming assistance

Assistance with eating

Mobility and transfer assistance

Showering or bathing assistance

Dressing and clothing selection assistance

Medication management

Continence management

Glucose monitoring and insulin management

Professional team available 24 hours a day

Activity reminders

Laundry and linen service

Planned activities and events

Emergency response system

Hair salon services

Manicures and pedicures

Dietary assistance

Blood pressure monitoring

Complimentary scheduled transportation

Ongoing health and wellness assessments
Assisted Living Makes Life Easy
Residential senior living options ensure that every person in our senior assisted living community gets the care they need. Maybe you're tired of cooking and cleaning or maybe you're just a careful person who wants to take extra precautions to avoid a fall. Staying injury-free helps people stay healthier longer. Whatever you need, the assisted living community at Discovery Village is happy to accommodate you. We understand that choosing the right place for you or a loved one isn't easy. There are many senior assisted living homes to choose from, but our residents and families agree that Discovery Village At Sarasota Bay soars above the competition. Our programs and amenities are welcoming, purposefully designed, and elegantly administered. Our team members genuinely care about our residents, and they go out of their way to keep you happy and comfortable. 
Needing a hand getting dressed in the morning shouldn't stop you from participating in social events on our activities calendar; the senior living community at Sarasota Bay will get you where you need to go and help you once you get there. There is no need to stress about getting ready for family events or holidays; our team can help you look your best. We'll have you ready to jump in the car when your family arrives to pick you up. At Discovery Village At Sarasota Bay, we take pride in building our assisted living program to offer access to the experiences you enjoy most. Our team takes care of the tedious, time-consuming tasks that make life stressful.
Contact Discovery Village At Sarasota Bay
We understand that choosing an assisted living facility or senior living community is an important one, and we're happy to answer any questions you might have. Contact Discovery Village At Sarasota Bay at 941-260-2871 to learn more about our exemplary assisted living options for seniors.