The Best Choice in Senior Living
We have specialized in custom senior living for you or your loved one.
Discovery Village At Sarasota Bay offer luxurious, resort-style amenities, state-of-the art lifestyle and wellness programs, and a rewarding, care-free living experience. From active Supervised Senior Independent Living, to more attentive, personalized Assisted Living or Memory Care services, we offer living options to fit everyone's unique needs. Come explore our community, and choose with confidence knowing you'll enjoy unmatched quality and exceptional value.
At Discovery Village, see for yourself how sensational, chef-inspired dining, fun-filled events and activities, and unrivaled care combine to create the finest senior living experience you'll find anywhere. Your new home awaits—start planning your move today!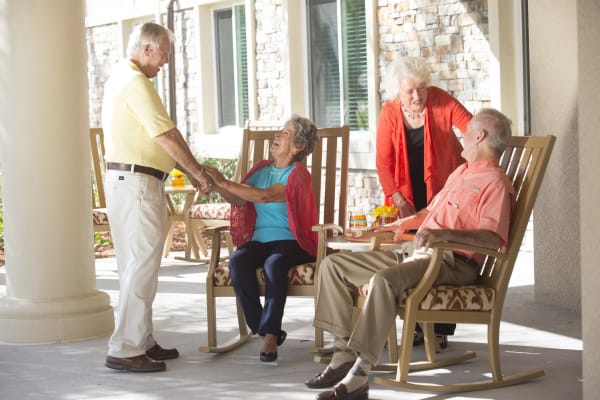 One Decision. One Move. One Special Place.
Imagine beginning each day with endless possibilities for fun and relaxation ahead of you. Perhaps you'll enjoy a refreshing swim in our resort-style pool, or get pampered in our salon. Maybe you'll opt to rejuvenate your mind, body and soul in our health and fitness center, catch a movie in our Discovery Silver Cinema, meet up with friends for a lively happy hour, or enjoy a good book in the comfort of our Grande Clubhouse.
And if it's action that's calling, you can always find a spirited card game, get creative with arts and crafts, or venture out on the town and find your own adventure. No matter your needs, interests or desires, you'll appreciate having round-the-clock support from our professional team, so you can remain as active as you like while enjoying all the benefits of stress-free, resort-style living.
Award Winning Management Team
Discovery Senior Living is a family of companies which includes: Discovery Management Group, Discovery Development Group, Discovery Design Concepts, Discovery Realty Group, Discovery Marketing Group, and Discovery At Home, a Medicare-certified home healthcare company. With almost three decades of experience, the award-winning management group has been developing, building, marketing, and operating upscale, luxury senior-living communities across the United States. With a flourishing portfolio of more than 9,500 existing home or homes under development, Discovery Senior Living has become a recognized industry leader in creating world-class, resort-style communities.
We'll Lock In Your Rent
Receive 36 months of no rent increases guaranteed when you become a new resident at Discovery Village senior living. There are no long-term commitments and you will still have the convenience and comfort of an annual lease. You've made a lot of smart moves in your life. Here's the smartest one yet! Click here to find out more information.
No increases for 36 months
Comfort and convenience of an annual lease
No buy-ins or long-term commitments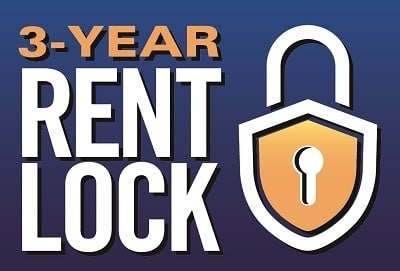 Discovery Village At Sarasota Bay earns 'DEFICIENCY FREE' Survey from the State Health Agency! 
Discovery Village At Sarasota Bay has yet another reason to show why it's an exceptional senior-living community! We have earned a "deficiency free" survey from the Florida Agency for Health Care Administration (AHCA), the state organization responsible for the licensure and regulation of healthcare providers.