Exclusive Senior Living Programs
Discovery Village At Westchase is more than just a place to live. It's a place you can live to your fullest! Our exclusive senior living programs offer everything from the excitement of a full slate of activities to the convenience of a full-time housekeeping team.
Contact one of our senior living specialists at 813-536-3069 today to schedule a tour and learn more!
To learn about all our exclusive senior living programs contact us to discuss your particular needs and interests.
100% Satisfaction Guarantee
If for any reason you are not 100 percent satisfied within the first 90 days, just tell us. You will not be held to the terms of your lease, and your community fee will be refunded. That's how sure we are that you're going to fall in love with it all. Satisfaction Guaranteed!
Rent Lock
Discovery Village is offering new residents a great way to help manage their budget with our rent-lock guarantee. That's right—no rent increases for life for SHINE® Memory Care! Come see how our rent-lock protection makes it easier than ever to start living worry-free at Discovery Village At Westchase.
Lifetime rent-lock protection for SHINE® Memory Care
The comfort and convenience of an annual lease
No buy-ins or long-term commitments
Ambassadors Club
Our residents love to tell their friends and family about the exceptional, carefree senior living lifestyle they enjoy at Discovery Village At Westchase. That's why we created the Ambassadors Club: if you refer a new resident to us, you'll be rewarded with exclusive parties, events, special bonuses, and gifts. These can even include rent credits! The only thing you need to do is tell others about the lifestyle and amenities you enjoy at Discovery Village.
Sensations Dining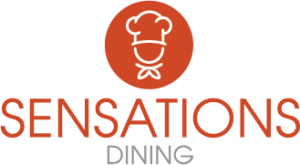 Our residents enjoy amazing quality, freshness, menu diversity, and friendly table service thanks to our Sensations Dining program. We created this program to ensure delicious, healthy dining options for every meal, every day. Enjoy classic comfort favorites, regionally inspired dishes, and flavors from around the world, all made from scratch daily by a professional culinary team.
If residents have special requests or dietary restrictions, this is no problem. Our chefs will happily honor them. And with added benefits like widely available all-day dining and everyday menu items, it's never been easier to eat what you want, whenever you want it.
Celebrations Activities & Events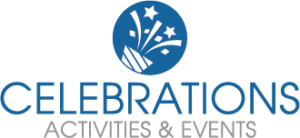 At Discovery Village, each day can be filled with fun events, activities, and plenty of new possibilities for recreation and socializing with friends, both old and new. Start the day with a light workout, or just quietly enjoy your coffee as you read the paper. Later, take in a movie or live music performance, attend an interactive lecture on U.S. or world history, or join in on popular games like cornhole and Wii bowling.
And with regular trips and excursions planned for local restaurants, shopping destinations, museums and attractions, and even theater and sporting events, your dedicated activities director will make every day engaging and exciting, whether at home in the community or out on the town.
Dimensions Health And Fitness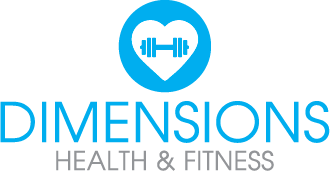 Our senior-specific fitness center is really just the beginning. That's because Dimensions Health & Fitness is a comprehensive and fully-inclusive wellness program created to promote health across every aspect of life:
Physical
Medical
Emotional
Social
Intellectual
Spiritual
Our programs and amenities are in place throughout the community to stimulate the mind, body, and soul. So start the day with an instructor-led yoga or stretching class. Take part in water and chair aerobics. Sign up for senior fitness classes, or even opt for personalized training and instruction. All of those options are available right at home at Discovery Village.
Expressions Concierge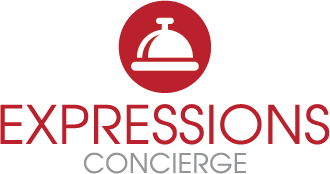 Would you benefit from the ease and convenience of knowing who to call for help with dining reservations, movie or event tickets, online shopping, making travel plans, or sending and receiving packages? Or do you want to save a few minutes each day by avoiding unnecessary hassles and getting to spend more time relaxing or having fun because of it?
Even after you've settled in, a friendly concierge will be there to lend a helping hand where and whenever it's needed. Twenty-four-hour concierge service is an uncommon luxury, but it's yet another way we make life at Discovery Village even more senior-friendly.
Impressions Housekeeping & Maintenance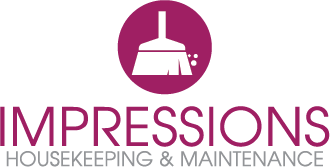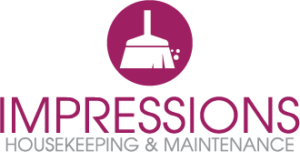 You can count on our dedicated team members to keep your home fresh and clean while you spend more time doing the things you enjoy. Imagine the newfound freedom that would result from virtually eliminating chores from your life, not to mention the convenience and added safety. You'll live worry-free, never again having to climb a ladder to change light bulbs or clean dusty ceiling fans. Impressions Housekeeping & Maintenance will ensure your lasting comfort and contentment, whether basking in the sanctity of your own spotless apartment home, enjoying the community's common areas, or strolling past the lush and perfectly manicured landscaping outside.
Connections Transportation
It's life-changing, money-saving, and could very well be the biggest convenience of all: At Discovery Village, complimentary chauffeured transportation awaits to ensure you always get where you're going, safely and right on time. Perfect for medical appointments and shopping trips, dining out, or taking in a show or sporting event with friends and neighbors, you'll delight in leaving the directions, parking, and door-to-door driving to us, so you can have more fun and worry less.
Contact Discovery Village At Westchase Today
If you have questions or want to schedule a tour, reach out to our team today. This tour will include a complimentary, chef-prepared lunch for you and a guest. Contact our team at 813-536-3069 to learn more.