Exceptional Lifestyle Programs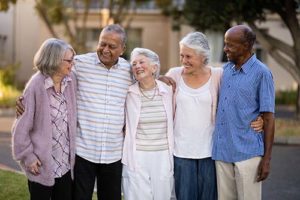 Our lifestyle programs are designed to improve your health, foster friendships in the community, and introduce you to all that San Antonio has to offer. We handle the hassles while you enjoy your life.
Our senior living programs include:
100% Satisfaction Guarantee
Rent Lock – No rent increases for three years
Ambassadors Club – Refer new residents and earn rent credits
Sensations dining – Chef-prepared meals and tableside service
Celebrations Activities – A full activities calendar to keep you engaged, connected, and entertained
Expressions Concierge – Transportation arrangements, reservations, and requests
Dimensions Health and Fitness – Senior-centered fitness
Impressions Housekeeping and Maintenance – Cleaning, laundry, and groundskeeping
Connections Transportation – Hassle-free chauffeur service
Contact Discovery Village At Dominion at 210-592-4619 to learn more about our exemplary senior living programs.